Check out what well over 30+ people have to say about Ajax Family Chiropractic! We would love for you to have a positive experience here as well!
Call today (905) 426-4116.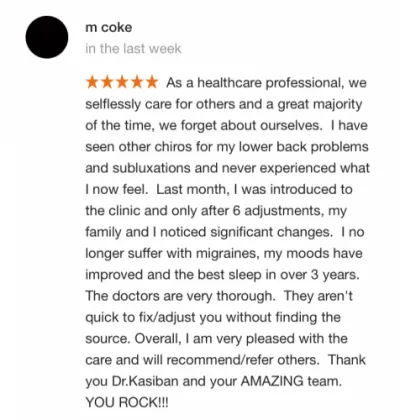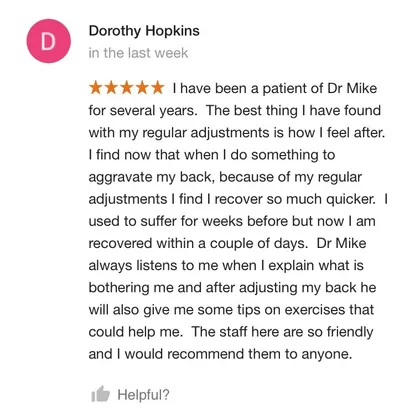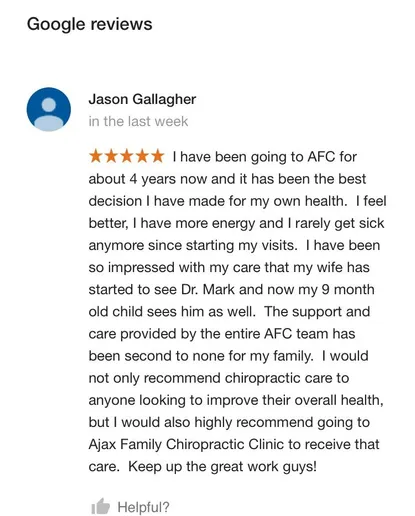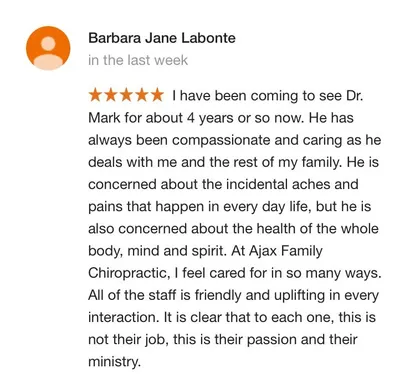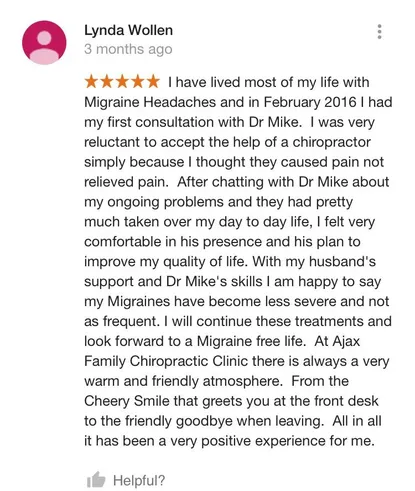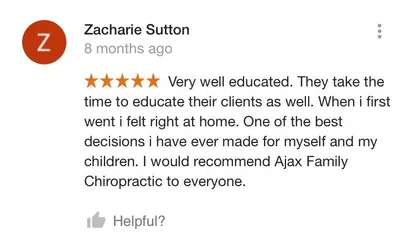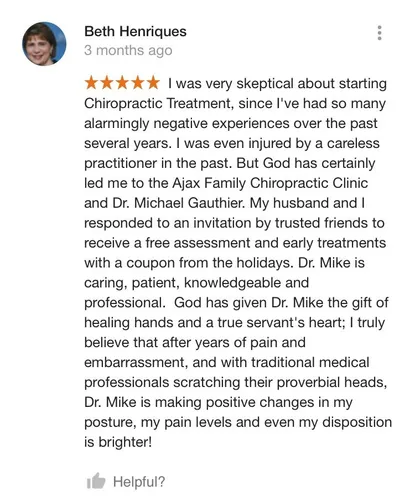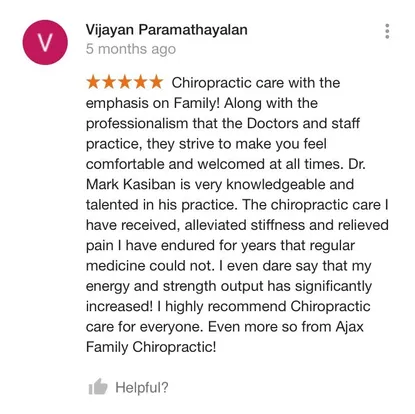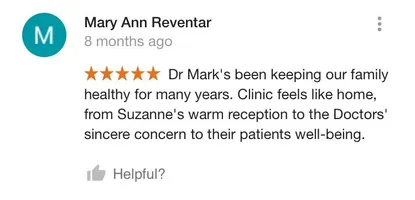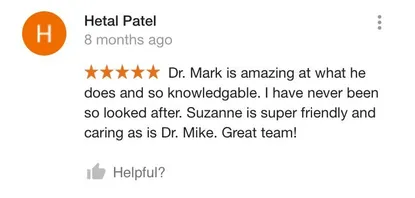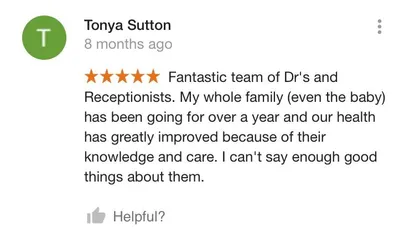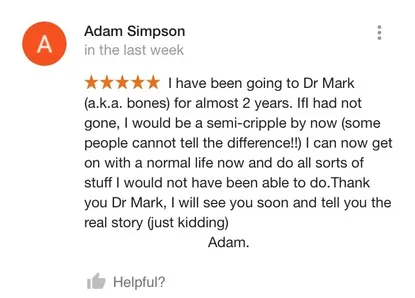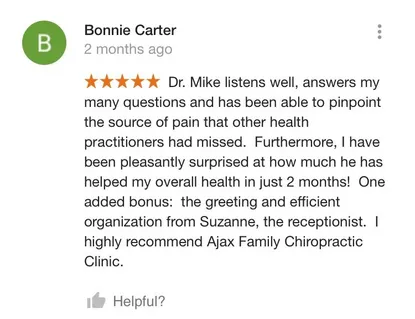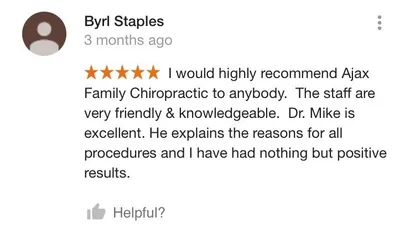 ~~~~We value our patients' experience at Ajax Family Chiropractic. If you are currently a patient, please feel free to complete the following Client Experience Questionnaire. The Questionnaire is in Adobe Acrobat format, and requires the free Acrobat Reader to view.
Download & Print Questionnaire
Dr. Dr. Michael Gauthier and Dr. Mark Kasiban